St Athanasius Seminar 2023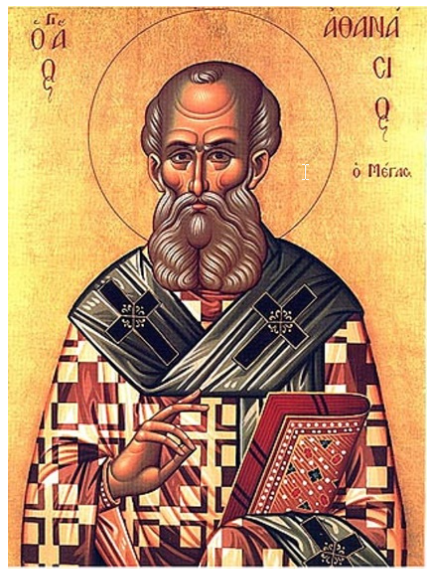 Date: May 31-June 2, 2023
Topic: St Paul: Life, Letters, Legacy
This year's seminar will explore the life and writings of St Paul, and their enduring place in Orthodox Christian thought. We will begin with key academic and historical questions before moving to a careful examination of a selection of the letters themselves. We will then shift to a discussion of Paul's reception by later Orthodox theologians, including St Gregory the Theologian, Jerome, and John Chrysostom. We will also consider the ways that Orthodox readings of Paul have differed from Roman Catholic and Protestant readings in recent centuries. Key topics will include soteriology, pneumatology, Christology, ecclesiology, pastoral care, and sacramental thought in Paul and his Orthodox readers to the present day.
Lecturer: Dr. Daniel G Opperwall
Dr Daniel G. Opperwall teaches Church history, patristics, and New Testament at the Orthodox School of Theology, Trinity College, Toronto. His writings range from A Layman in the Desert: Monastic Wisdom for Life in the World (SVS Press) to the novel The God of the Cucumber Vine and a children's book, We Pray(Ancient Faith). He is also the co-host of the podcast Men Among Demons. Dr Opperwall lives in Hamilton, Ontario with his wife and three children, where they are members of St Maria of Paris Orthodox Mission (OCA). Visit https://www.dgopperwall.com/ for a sampling of Dr Opperwall's essays and links to his podcast and books.
For a video preview of the seminar and of Daniel's teaching generally, visit https://www.youtube.com/@danielopperwall4607
Books
In addition to the letters of St Paul, registrants will be expected to read several texts prior to the seminar. A reading list will be provided.
Location
Ambrose University
150 Ambrose Circle SW
Calgary, Alberta
Schedule
Wednesday-Friday, May 31-June 2, 2023
8:30 a.m. First & Third Hour Prayers
9:00-12:30 Morning session & coffee break
12:30-2:00 p.m. Lunch
2:00-5:00 Afternoon session & coffee break
(Evenings and supper arrangements are unscheduled)
Registration
Option 1: Seminar
Includes daily lunch and coffee breaks
Before May 10: $240
After May 10: $290
Option 2: Seminar and Accommodations
Includes daily lunch and coffee along with residence-style accommodations Tuesday-Friday on the Ambrose campus
Single: $405
Double: $370
After May 10, add $50
Registration Form
To register, please download, complete, and return the registration form to [email protected].
Registration Form can be downloaded from: SAS 2023 Registration Form.
For More Information
Please contact: [email protected]